aluminium wide ramp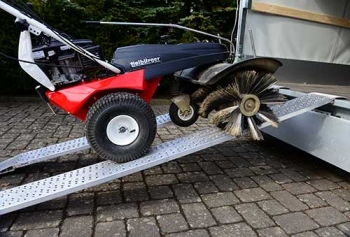 The surfaces of aluminium ramps E030 and E040 are identical. The only thing that differentiates them is that series E030 has a 30 mm profile and series E040 has a 40 mm profile. This means that the load bearing capacity of ramp series E040 is considerably higher.
These aluminium ramps are particularly suited for use with small-wheeled vehicles, including for example: - Lifting carts/trucks - Mobile containers - Pushcarts
At a small added cost we will also manufacture these ramps with side edges.